Who We Are:
BSP Law believes in giving back. Meaningful ongoing contributions to our communities are a distinguishing BSP Law value and part of the firm's character since its founding. For example:
BSP Law is proud to have a long-standing relationship with New Day Foundation for Families through support of their events.
Patrick Seyferth is a member of New Day's Advisory Board.
In 2018, Patrick received the New Day Foundation for Families Matt Kell and Cathy Spehn Legacy Award.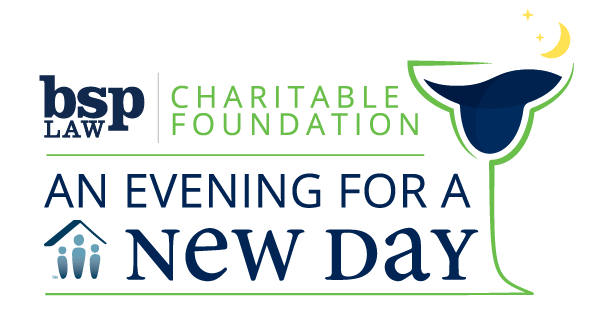 About the Event
This year we are hosting "An Evening for a New Day" on Wednesday, September 8, from 4:00 – 8:00 PM at The Reserve in Birmingham.  The event will be outside in their beautiful tent and be a great night of cocktails, cigars, and a silent auction.
More About New Day
New Day Foundation for Families is a 501(c)(3) nonprofit co-founded by Michael and Gina (Kell) Spehn, in memory of their late spouses, Matt Kell and Cathy Spehn, who each lost a valiant battle with cancer. The mission of New Day is to improve treatment outcomes by alleviating the financial burden of cancer.
Through a growing network of hospitals across Michigan, New Day works with social workers and financial navigators to effectively qualify families and begin providing vital financial and emotional resources. New Day has successfully helped hundreds of patients maintain medical compliance and improve treatment outcomes.
The origins of New Day are told in Michael and Gina's New York Times bestselling memoir, The Color of Rain, which also became a Hallmark Original movie in 2014.
By Donating, You Will…
Make a direct impact on families fighting cancer (i.e. food/clothing, housing, medical insurance, auto expenses, utilities).
Increase positive outcomes and survivorship of New Day families affected by a cancer diagnosis.
Gain exposure to a new audience of potential customers and clients.
Help us reach our goal of