BSP Law Celebrates Women's History Month
In honor of Women's History Month, we asked the BSP team to share their women heroes. Here is what they had to say: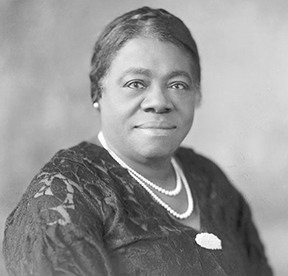 Dr. Mary McLeod Bethune
Dr. Bethune is my inspirational woman. In 1904, she started her own school which is now called Bethune-Cookman University in Daytona Beach, Florida. Wherever Dr. Bethune saw a need, she found a way to meet that need and move society closer to her vision. When a black student was turned away from a hospital in Daytona Beach, she opened a hospital to better serve the black community. When the nation mobilized resources for the first and second World Wars, she pressed for the integration of the American Red Cross and Women's Army Auxiliary Corps. She also led voter registration drives and anti-lynching campaigns.
I was inspired by Dr. Bethune earlier in my life, when I learned that she started a school with $1.50. One dollar and fifty cents does not go a long way today and I cannot even imagine the toil and tenacity it must have taken for her to raise that amount in 1904. The following incident in her Mary's young life was the catalyst for her vision/dream to learn how to read:
Mary had an encounter with a white girl at the home of her mother's former master. While her mother was tending to some work, Mary found herself in a playhouse filled with books and school supplies. When she picked up a book, the white girl made it clear to Mary that she could not read and led her to the picture books. This experience left Mary with life-altering self-awareness and a determination to learn how to read.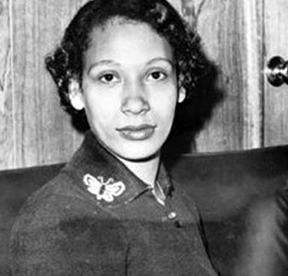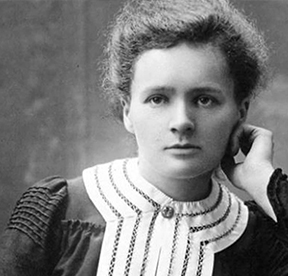 Marie Curie
She was the first woman to win a Nobel Prize. She coined the term "radioactivity", and her research revolutionized modern physics and chemistry. Her research and work deepened our understanding of modern medicine and saved countless lives in the process.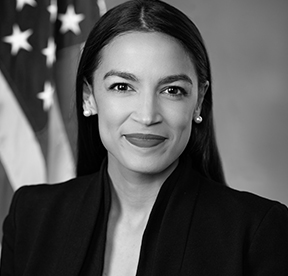 Alexandria Ocasio-Cortez
She has been an inspiring young leader and a positive role model since taking office in 2018. She consistently shows through her actions that she fights for social justice and equality for all. Most recently, she raised over 5 million dollars for Texas winter storm relief aid. I am inspired by the many ways in which she helps others.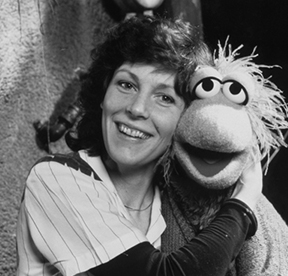 Kathryn Mullen
Puppeteer, voice actress, philanthropist, educator, and Yoda's literal right hand, Kathryn Mullen began her career as a performer on the Muppet Show in the late 1970s and established herself as a premier—and enduring—talent in the male-dominated entertainment industry. She has earned plaudits throughout her decades-long career for her work not only as a puppeteer and voice actress, but as a director, voice director, Muppet designer, and writer.
Ms. Mullen is also a leading figure in global philanthropy and public education. In 2002, she co-founded No Strings Productions, a not-for-profit production company that makes entertaining, educational puppet videos for children and families, primarily in the developing world, to address crucial issues in the lives of those children. No Strings Productions has partnered with international NGOs, their local partners, and government networks to produce videos in 13 countries in 24 languages, addressing such key issues as landmine safety for communities in Afghanistan; HIV/AIDS for children in sub-Saharan Africa; peacebuilding for Indonesia and the Philippines; and child exploitation, trauma, and public health for Haiti.
Ms. Mullen's creative and pioneering spirit, dedication to craft, and philanthropic devotion to global betterment make her an inspiring and admirable role model, an influential and much-needed force for good, and a personal hero of mine.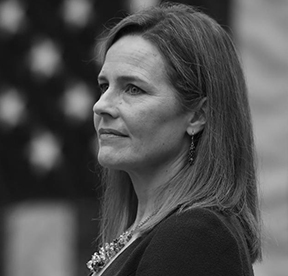 Amy Coney Barrett
Amy Coney Barrett is my hero for two reasons. First, she believes her Christian faith is of primary importance in her life and that it gives her legal career eternal significance: "[Y]our legal career is but a means to an end, and . . . that end is building the kingdom of God. . . . [I]f you can keep in mind that your fundamental purpose in life is not to be a lawyer, but to know, love, and serve God, you truly will be a different kind of lawyer." (Barrett, 2006 N.D. Law Commencement Address.) I became a lawyer because I believe it is the way I am called to serve God's kingdom, and I, too, strive to make my faith my top priority. Hearing a woman as intelligent and accomplished as Justice Barrett echo this (albeit, far more eloquently) is inspiring. Second, her incredible career accomplishments haven't stopped her from having a large and loving family. I would love a large family, so learning about how she balances work and family—and especially how selflessly she and her husband split marital/childcare duties—has been inspiring, too.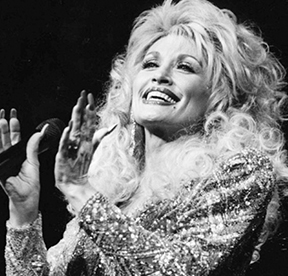 Dolly Parton
Besides being one of the most recognizable faces in country music, Dolly Parton created the Dolly Parton Imagination Library, which has gifted over 150 million books to children across the world. In the early 90s, she started a program in her hometown of Sevier, Tennessee to improve the graduation rate in high school. She paired students in 7th and 8th grade with another student in their class, and if they both graduated, she would pay them $500. As a result, high school dropout rates dropped from 30% to 6%. She has been a silent supporter of many causes and organizations, and most recently helped fund COVID-19 research and vaccines.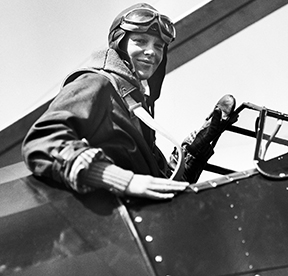 Amelia Earhart
Because she possesses many qualities that I aspire to emulate – gumption, vision, fearlessness, and perseverance. And she was a pioneer in both aviation and equal rights for women.
In a letter to her husband, written in case a dangerous flight proved to be her last, her brave spirit was clear: "Please know I am quite aware of the hazards," she said. "I want to do it because I want to do it. Women must try to do things as men have tried. When they fail, their failure must be but a challenge to others."
FUN FACT: She kept a scrapbook of newspaper clippings about successful women in predominantly male-oriented fields, including film direction and production, law, advertising, management, and mechanical engineering.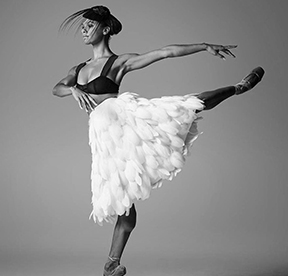 Misty Copeland
In the competitive classical ballet industry, she overcame stereotypes and crushed her competition. Her story shows that if you are good at something it is never too late to pursue it (she started her dancing career late, for a serious dance career, at age 13). She is now an advocate for diversifying the field of ballet and creating access for dancers of varying racial and economic backgrounds.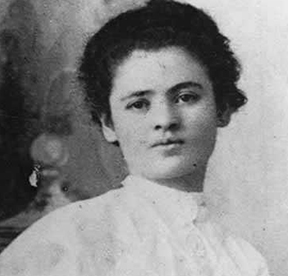 Clara Lemlich
Ms. Lemlich was a young Jewish immigrant who inspired thousands of women to fight for improved working conditions in the garment industry in the early 1900s. When Ms. Lemlich immigrated to the U.S., she was poor, uneducated, didn't speak English, and was a religious minority. She had every excuse not to be great; instead, she helped to permanently improve conditions for countless workers through sheer force of will.
She once said, "I have only one wish for the new year, it is only that I will study harder, that I will be stronger, that the fight will never leave me, no matter how hard it gets."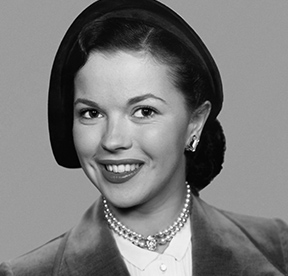 Shirley Temple Black
While she used her childhood talent and optimism to entertain moviegoers during the Great Depression, it is her dedication to our country that impresses me. She worked for the State Department for over 20 years in many positions never previously held by a woman. In 1998, she was honored at the Kennedy Center Honors for her lifetime achievements.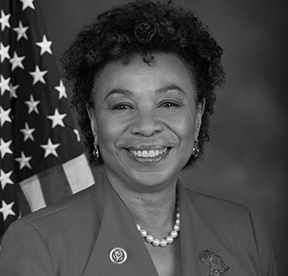 Congresswoman Barbara Lee
Representative Lee was the only member of either house of Congress to vote "no" to the AUMF (Authorization for Use of Military Force Against Terrorists) following the September 11 attacks, a position for which she was reviled at the time. The AUMF grants the president extremely broad powers to wage war without debate, has been used to authorize military deployments in Afghanistan and Iraq and many other countries, and was cited by the Bush administration as authority for the war crimes tribunals at Guantanamo Bay. It must have taken tremendous courage for Representative Lee to take a stand at that time against the president's war powers, against overwhelming public opinion, and for that she is my hero.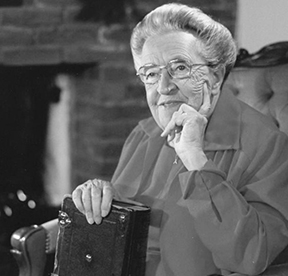 Corrie Ten Boom
Twenty kilometers west of the Secret Annex where Anne Frank penned her wartime writings sat another hiding place—a small area behind a false wall in the home where Corrie Ten Boom led a ring of the Dutch underground during WWII, shielding scores of their Jewish neighbors from the Gestapo's gaze. In early 1944, Corrie and her sister, Bestie, were betrayed by a neighbor and sent to the all-female Ravensbrück concentration camp 90 kilometers north of Berlin. The Ten Boom sisters stuck together until Bestie's tragic death from maltreatment. But through a series of extraordinary events and strength sourced by her deep faith in God and the unique bond only siblings can share, Corrie survived. She went on to shock the world by forgiving her tormentors at Ravensbrück and the neighbor whose betrayal sent her there. She spent the rest of her days reminding the world that all human beings are equal before God, and that "God will give us the love to be able to forgive our enemies," as "there is no pit so deep that God's love is not deeper still." Corrie's story of unshakable faith, courage, forgiveness, and family bonds humbles and inspires me—as a Christian, husband, father, brother, son, friend, and attorney—"to do justice, and to love kindness, and to walk humbly with [my] God[.]" Micah 6:8 (ESV).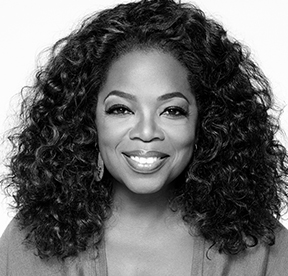 Oprah Winfrey
Oprah Winfrey – a talk show host, media executive, actress, and philanthropist. She overcame many obstacles to become a very influential woman. Her dedication and generosity to children and women causes around the world is wonderful. I love this quote: "Be thankful for what you have; you'll end up having more. If you concentrate on what you don't have, you will never, ever have enough."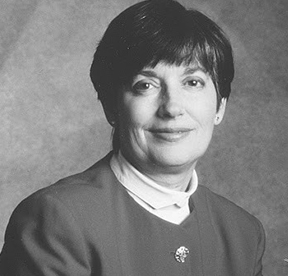 Brooksley Born
In the late 1990s, Brooksley Born as head of the CFTC took on Alan Greenspan and other financial powerhouses, to urge Congress to regulate the derivatives market to avoid a global financial crisis. But, the stock market was booming with Greenspan as its maestro, and despite a battle described as "epic," Born failed to convince Congress to act. Instead, the crisis she foresaw came to pass, and she was awarded the JFK Profiles in Courage Award in 2009.
Brooksley was a highly esteemed partner at my first law firm Arnold & Porter –where she had been named one of the first female partners, while she was working part-time and raising five children. She was known for her pro bono work, her commitment to women in the law, and role she had in advocating for the nomination of U.S. Justice O'Connor.
I asked her once how it was to be a part-time lawyer and mother and she told me she always felt like she was failing at something. As the mother of an infant at the time, I found her answer depressing. But, it speaks truth to how it is when you seek to excel in multiple areas of life. "Failure" does not always mean you didn't kick a**.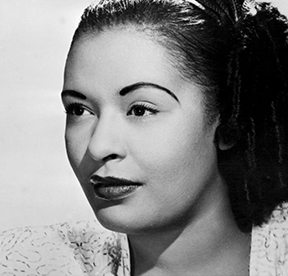 Billie Holliday
I'm so inspired by Billie Holliday's insistence that her voice be heard, literally heard! Strange Fruit is considered one of the first "protest songs" and she fought for her right to sing it. She reminds me of the power of the voice of a woman, especially when that woman is saying something that may make other people uncomfortable. Female artists are often overlooked as agents of change and inspiration, but for me they are just as important as female political figures who fight for change.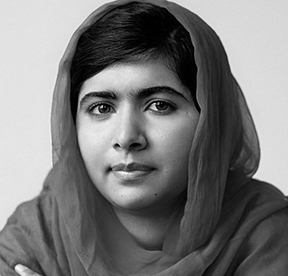 Malala Yousafzai
In her journey from 11 year-old blogger and schoolgirl in Swat, Pakistan in 2009, to being shot by the Taliban in 2012, to becoming a Nobel Prize-winning advocate for female education worldwide, she has demonstrated almost unimaginable courage and perseverance in the face of both physical violence and hateful denouncement. Few people alive today have risked and sacrificed so much for women's equality.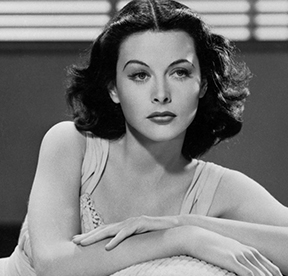 Hedy Lamarr
Mainly known for her film roles in the 1940s, she co-invented frequency-hopping technology in the early 1940s that is now the basis for today's wireless communication. She did not let society's gender norms prevent her from following her passion for invention.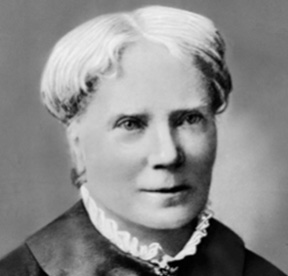 Elizabeth Blackwell
Dr. Elizabeth Blackwell, the first woman to receive an M.D. degree in the United States, said she turned to medicine after a close friend who was dying implied she would have been spared her worst suffering if her physician had been a woman. Throughout her career, Dr. Blackwell supported medical education and career advancement for many other women. Dr. Blackwell, together with a few colleagues, founded the New York Infirmary for Women and Children, which would provide a place for women who were determined to continue their medical education but were rejected from internships elsewhere.
When Dr. Blackwell first considered studying medicine, she consulted with a few trusted physicians known by her family. They told her it was a fine idea, but impossible. Inspired by obstacles, Blackwell persevered, concluding if it was a good idea, there must be a way. Her bravery and dedication to pursue a career in a field of service, to be the first, and to break down barriers for those to come after her is inspiring.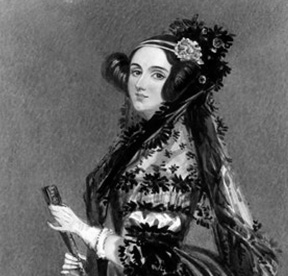 Ada Lovelace
Since 2009, women of STEM celebrate Ada Lovelace Day on the second Tuesday in October.
Lady Byron, bitter from poet Lord Byron's abandonment, directed their only daughter, Augusta Ada Byron, away from poetry and towards mathematics and logic. At just 17, Ada Lovelace—a name derived from her marriage to the Earl of Lovelace—impressed "the father of computers," Charles Babbage, with her analytical skills. The notes she added to a translation of Babbage's lecture about an Analytical Engine, three times longer than the lecture itself, are seen by some as including the first computer program. Even those who credit Babbage as the first programmer recognize that Lovelace saw something Babbage did not—the potential of computers as problem-solvers, not just number crunchers.
Ava Lovelace made this important contribution to science after overcoming severe illnesses, as a working mother of three, all before her death at age 36 in 1852.