BSP Law Celebrates Black History Month
In honor of Black History Month, we asked the BSP team to share their Black heroes, icons, inspirers, or mentors. Here is what they had to say: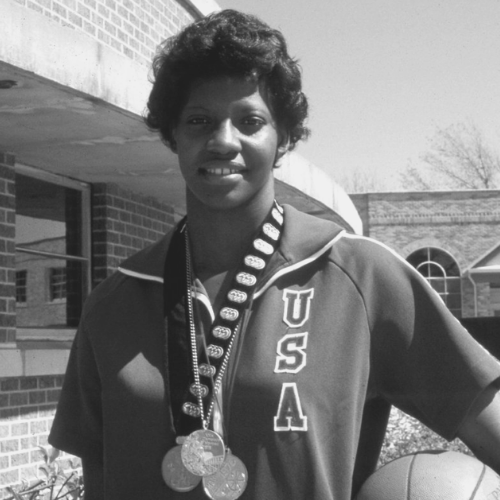 Lusia Harris
Lusia Harris is considered to be one of the pioneers of women's basketball. She played for Delta State University and won 3 consecutive national championships. She was on the United States' first ever female basketball team in the Olympics, and actually scored the first ever points in women's Olympic basketball. The United States won silver that year.
Since there was no WNBA at the time, Lusia was drafted into the NBA by the New Orleans Jazz in 1977 – the first and only woman ever officially drafted into the NBA. She didn't have any desire to play for the NBA and declined to try out for the team. Instead of pursuing a career in basketball, Lusia worked as a high school teacher and coach at her former high school. She was a mother to four children and recently passed away in January 2022. A documentary was recently made about Lusia called "The Queen of Basketball."
---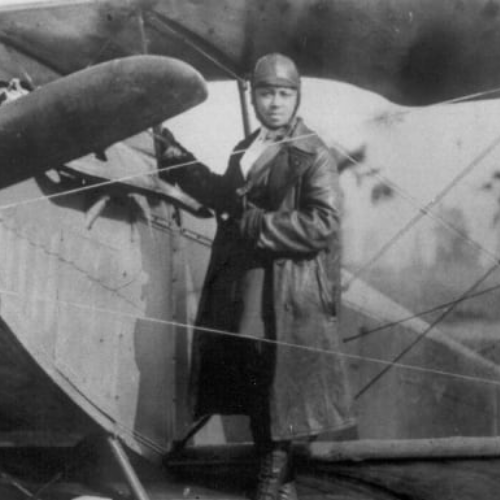 Bessie Coleman
I stumbled across Bessie Coleman or "Queen Bessie" in one of my daughter's bedtime books. And boy am I glad I did because her tenacity and fearlessness have been inspiring me through a demanding January! Queen Bessie was the first African American, and the first Native American, woman pilot. She was eleven years old and living in Texas when the Wright Brothers completed the first successful airplane flight in 1903. She read about these flying machines and hoped to take to the skies herself.
Bessie had twelve brothers and sisters and grew up helping her mother pick cotton and wash laundry to earn extra money. By the time she was eighteen, she saved enough money to attend university in Langston, Oklahoma but she dropped out after only one semester because she could not afford to attend. A few years later, she went to live with her brothers who returned home from serving in the military during WWI. They told her stories from their time in France and teased her because French women were allowed to learn how to fly, but Bessie could not. That didn't stop Bessie. She applied to flight schools across the country, but no one would take her because she was both African American and a woman. Robert Abbott, a famous African American newspaper publisher, told her to move to France where she could learn how to fly. Bessie accepted the challenge and started taking French classes at night because her application needed to be written in French.
Bessie received her international pilot's license on June 15, 1921 from the Fédération Aéronautique Internationale after attending Caudron Brothers' School of Aviation in Le Crotoy, France. In 1922, she performed the first public flight by an African American woman. Bessie was famous for doing "loop-the-loops" and other air tricks. People enjoyed her shows and she became popular in both the US and France. She gave lessons, toured and gave speeches and showed films of her air tricks, encouraging African Americans and women to learn how to fly and to never give up.
---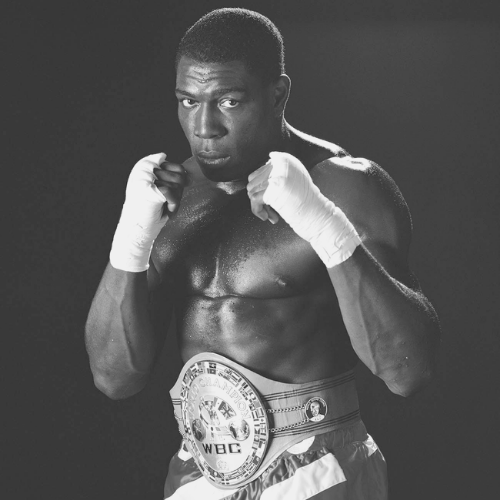 Frank Bruno
Frank Bruno was an English boxer, and, briefly, world champion. He was known as a gentleman in the ring. Whenever something didn't go his way, he took it with dignity. Post retirement, Bruno has gone on to do a lot of work for charity. He has had well publicized battles with mental health issues, and has raised money for this cause in addition to regularly help fundraise for children in need. Mike Tyson was the better boxer of this era, but Bruno was, arguably, the better human.
---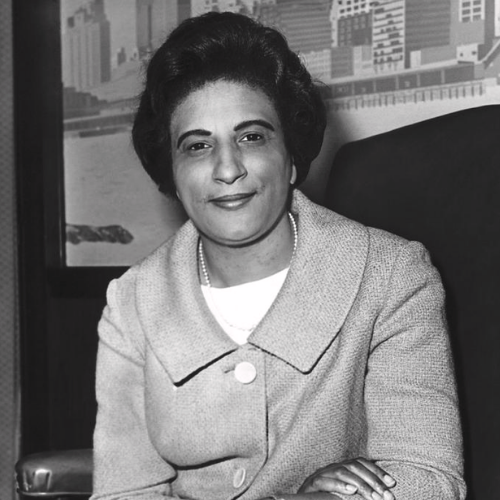 Constance Baker Motley
Constance Baker Motley [1921-2005] is an inspiration to me as a female lawyer and advocate for justice. She graduated from her high school with honors, but her parents, immigrants from the Caribbean, couldn't afford to pay for college. A philanthropist heard one of Motley's speeches and was so impressed that he paid for her to attend New York University and then Columbia Law School. Motley became the lead trial attorney for the NAACP Legal Defense Fund and argued desegregation and fair housing cases across the country. Motley wrote the legal brief for Brown vs. Board of Education. She was also the first Black woman to argue before the Supreme Court. Over the years, she successfully represented Martin Luther King Jr., Freedom Riders, lunch-counter protesters, and the Birmingham Children Marchers. She won nine of the 10 cases that she argued before the high court. Motley maintained her composure even as some judges turned their backs to her when she spoke. Later in her career, Motley became the first Black woman to serve in the New York state Senate and, eventually, the first Black woman federal judge.
---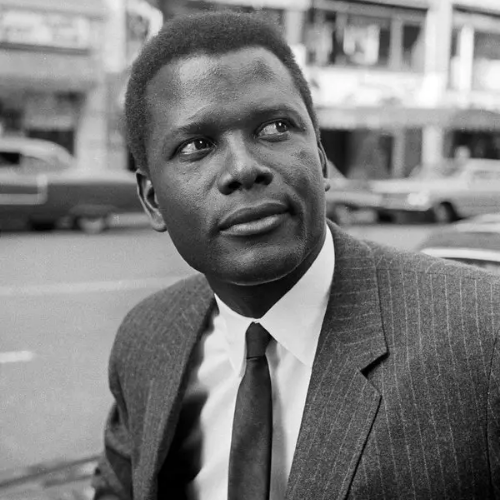 Sidney Poitier
Poitier was a true pioneer, breaking down barriers and paving the way for practically every Black actor who followed him. And he did it in a relentlessly positive and classy way.
---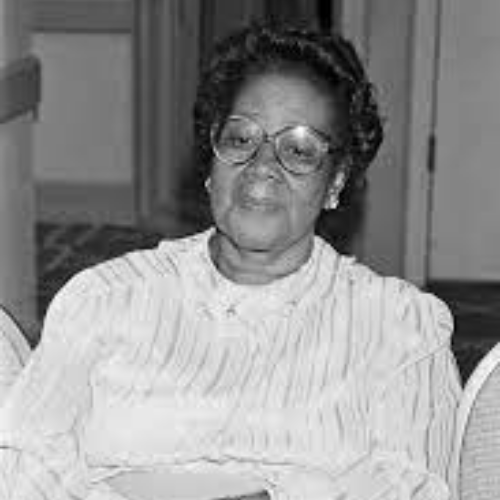 Beulah Mae Donald
In 1981, Ms. Donald's son was lynched by members of the KKK in Mobile, Alabama. After the killers were convicted of murder, Ms. Donald sued the KKK group with which the killers were associated (the United Klans of America) and won a judgment against the group for $7 million. This forced the group into bankruptcy, from which it would never emerge. The group ended up having to deed over its headquarters to Ms. Donald. I have always admired her use of the legal system to go after those who practice violent racism. To me, it has always been an example of how the legal system can be successfully used to right moral wrongs.
---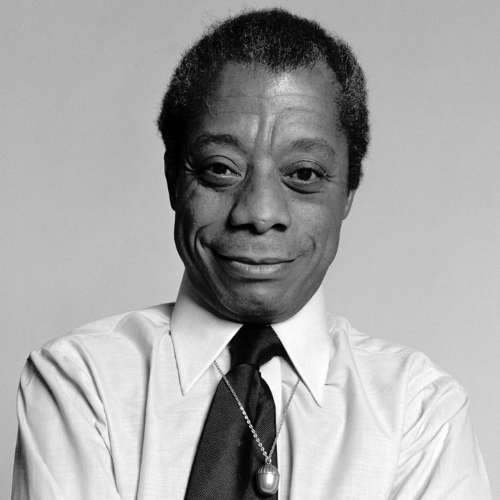 James Baldwin
I love his books specifically his ability to write about how people deal with their conflicts. He tells bigger stories about society and inequity through an individual making his message beautifully human.
---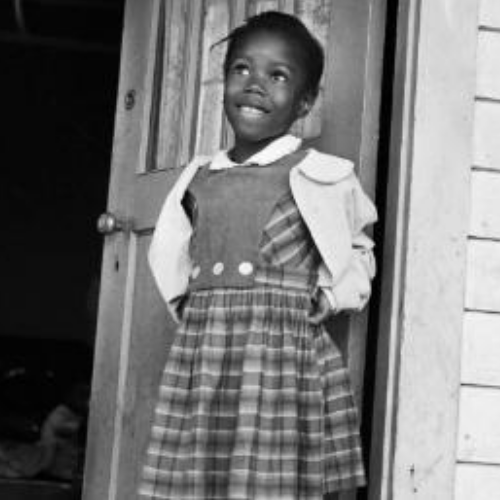 Ruby Bridges
At just 6 years old, Ruby Bridges advanced the cause of civil rights in 1960 when she became the first African American student to integrate an elementary school in the South. Ruby and her mother were escorted by four federal marshals to the school every day. Her bravery expedited the civil rights movement.
---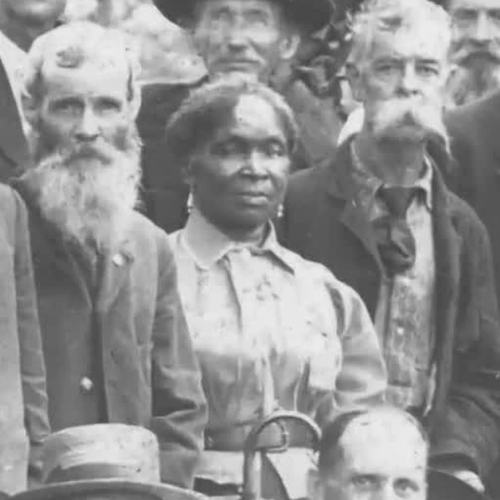 Lucy Higgs Nichols
Lucy Higgs Nichols was born into slavery in Tennessee, but during the Civil War she managed to escape and found her way to 23rd Indiana Infantry Regiment which was encamped nearby. She stayed with the regiment and worked as a nurse throughout the war.
After the war, she moved north with the regiment and settled in Indiana, where she found work with some of the veterans of the 23rd.
She applied for a pension after Congress passed the Army Nurses Pension Act of 1892, which allowed Civil War nurses to draw pensions for their service. The War Department had no record of her, so her pension was denied. Fifty-five surviving veterans of the 23rd petitioned Congress for the pension they felt she had rightfully earned, and it was granted.
The photograph shows Nichols and other veterans of the Indiana regiment at a reunion in 1898. She died in 1915 and is buried in a cemetery in New Albany, Indiana.
---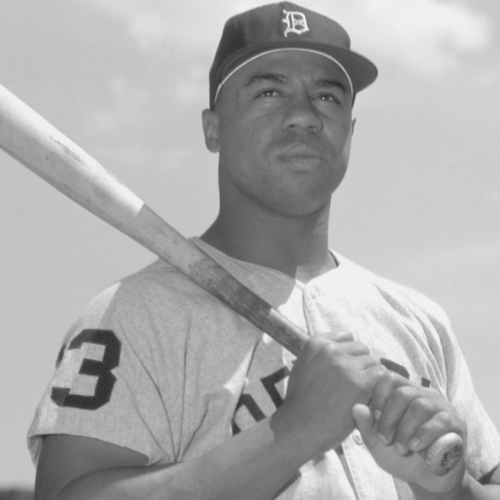 Willie Horton
I grew up on the East Side of Detroit and played softball for a ragtag girls' softball team at the Catholic grade school I attended in the 60's. (Yes, the 1960s!) Detroit Tiger Willie Horton was my inspiration and my hero!
Willie Horton was the first African American Detroit Tiger superstar. He played for the Tigers for 15 seasons. He was a slugger, with a lifetime batting average of .273 and 325 home runs. He was called "Willie the Wonder". He was a major contributor to the underdog Tigers' World Series victory in 1968. I still vividly remember the joyful celebrations in the streets that day!
Willie Horton was a Detroiter. He grew up in Detroit near Tiger Stadium and attended Northwestern High School. He joined the Tigers after high school. During the civil unrest in Detroit in 1967, he tried to intervene and stop the violence, leaving Tiger Stadium while still in his Tigers uniform to urge the crowds to go home. Although he did not finish his playing career in Detroit, he returned to Detroit and has been with the Tigers front office for many years. He supports many local charities, and the Willie Horton Foundation provides scholarships to Detroit College Preparatory High School at Northwestern, his alma mater. Another interesting fact is that Willie Horton saved Al Kaline's life after a collision in the outfield.
I wanted to share this bit of history so that when you visit Comerica Park and see his retired number "23" in the outfield, and the bronze statue of Willie Horton at bat, you will know a little more about this Detroit hero.
---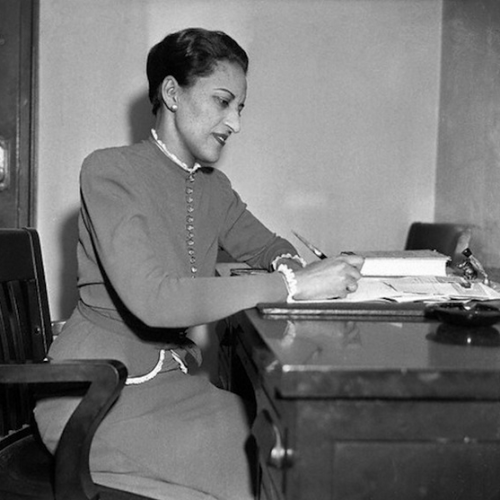 Jane Bolin
A pioneer in law, Jane Bolin was the first Black woman to attend Yale Law School in 1931. In 1939, she became the first Black female judge in the United States, where she served for 10 years. One of her significant contributions throughout her career was working with private employers to hire people based on their skills, as opposed to discriminating against them because of their race. She also served on the boards of the NAACP, Child Welfare League of America, and the Neighborhood Children's Center.
---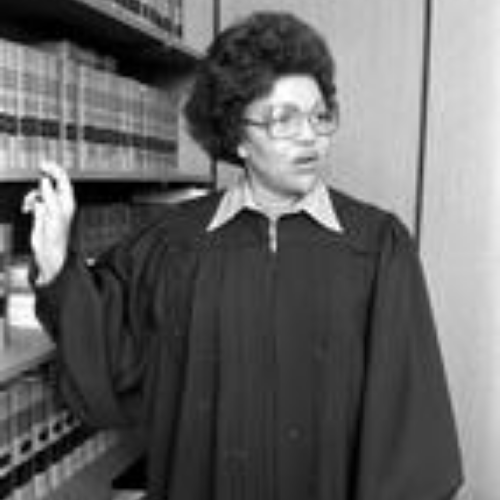 Geraldine Bledsoe Ford
Geraldine Bledsoe Ford was born to attorney Harold E. Bledsoe and state civil servant Mamie Geraldine Bledsoe, who was also inducted into the Women's Hall of Fame. She was selected from a national pool of high school students to meet President Franklin D. Roosevelt before graduating in 1944. Ford earned her law degree in 1951 from Wayne State University, then joined her father's firm Bledsoe, Ford and Bledsoe. Later, she became the first Black woman to be Assistant U.S. Attorney for the Eastern District of Michigan. Later, Ford became the first Black woman to serve as Assistant Corporation Counsel for the City of Detroit. In 1966, she became the first Black woman in the United States to serve as a judge on the Detroit Recorder's Court, a position she held for 33 years. Ford retired in 1999. She was inducted into the Michigan Women's Hall of Fame in 2004.
---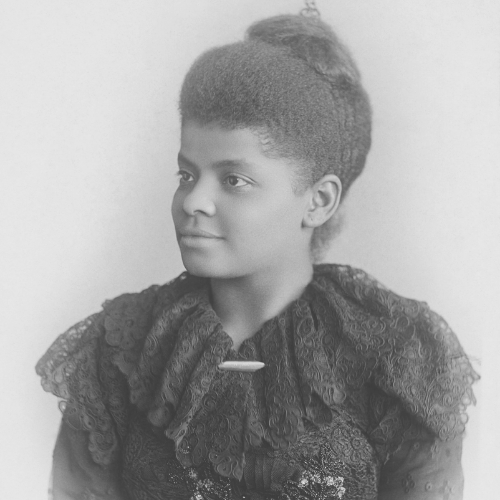 Ida B. Wells
Ida B. Wells was born in slavery in Holly Springs, Mississippi during the civil war on July 16, 1862. Her parents instilled in her the importance of education. She was forced to take a teaching job to take care of her siblings after her parents and infant brother died of yellow fever in 1878. She became an exceptionally skilled writer and used her skills as a journalist to bring awareness to the conditions and treatment of African Americans.
Ida B. Wells was active in the women's rights movement. She was one of the founders of the National Association of Colored Women's Club. This club focused on issues dealing with civil rights and women's suffrage. She also participated in the National Association of the Advancement of Colored People (NAACP). She later moved to Chicago and focused on urban reform. Ida B. Wells died on March 25, 1931.
---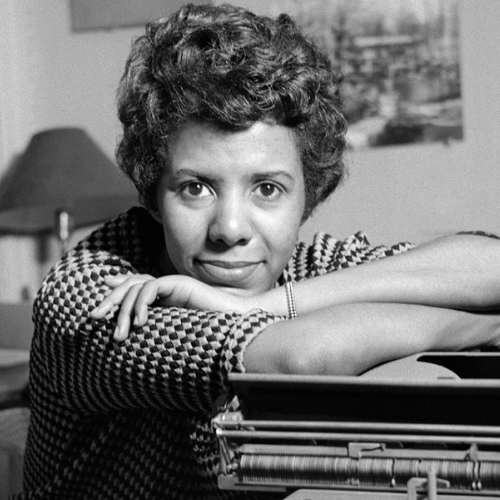 Lorraine Hansberry
Her play, A Raisin in the Sun, was the first play written by a Black woman to be staged on Broadway. She was the first Black playwright (and the youngest) to win the New York Drama Critics' Circle Award.
---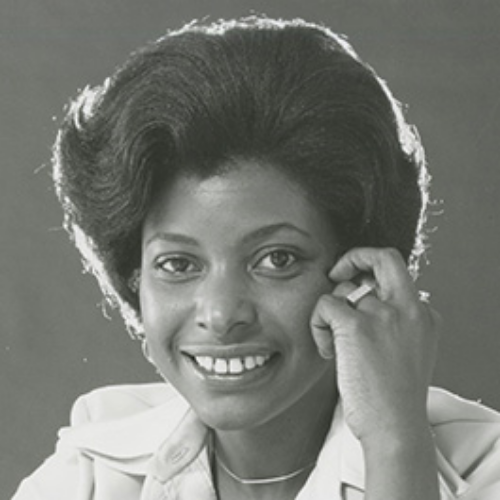 Joyce A. Hughes
Joyce A. Hughes was a professor of mine in law school. She taught Evidence and 14th Amendment (which I took with her) at Northwestern University School of Law. She also had the distinction of being the first tenure-track Black, female law professor at a non-historically Black law school when she joined the University of Minnesota law-school faculty in 1971. She was both Minnesota's first Black law professor and Minnesota's first female law professor. Having lived in segregated Alabama, her perspective on the U.S. Constitution's guarantee for due process and equal protection (i.e., the 14th Amendment) was invaluable in bringing to life the concept that law impacts society (and vice versa) in profound ways.
---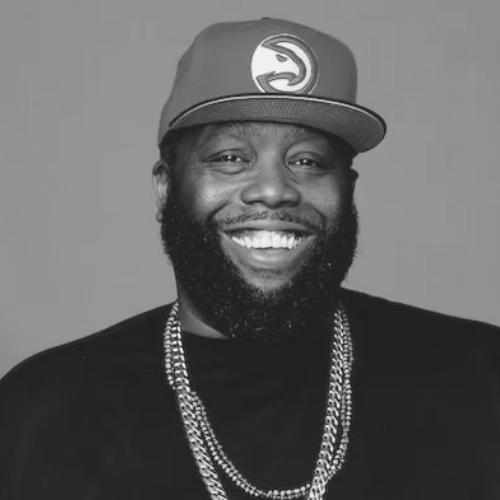 Mike Render
Mike Render is a hip hop artist with a strong social conscience. He advocates against police brutality and social inequality. His speech at a press conference in Atlanta following the killing of George Floyd was passionate, thoughtful, and persuasive. It was awe inspiring and brought me to tears. Lastly, I enjoy his partnership with long-time New York producer and rapper El-P as "Run the Jewels." It re-emphasized for me that, while we all come from different backgrounds (and some times, as in the case of Run the Jewels, very different backgrounds) shared loves like music can and do bring us together.
---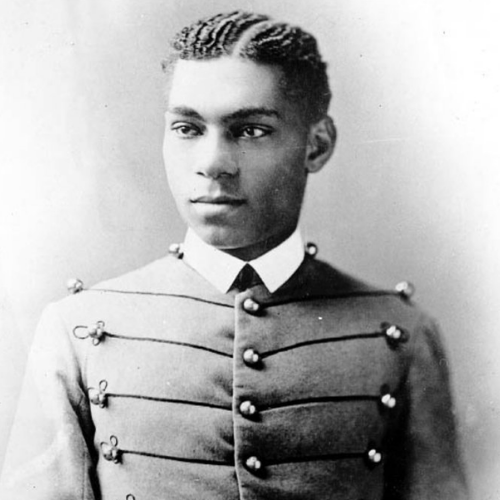 James Webster Smith
James Webster Smith was the first African American cadet to attend the Military Academy at West Point. Smith courageously and persistently endured racism and abuse at the hands of his fellow cadets. Born a slave in 1850, he was appointed to the academy by congressman Solomon Hoge of South Carolina in 1870. President Ulysses Grant was briefed repeatedly on Smith's progress at the academy, the President having made a priority of combating Reconstruction-era racial terrorism, violence, and political repression, which were rampant following the Civil War. While the President privately voiced support for Smith, historians have consistently criticized Grant for refusing to act or speak publicly to help protect the cadet. Though there is no conclusive proof, there is speculation that the President's son, Frederick Dent Grant, himself a cadet at the time, was a ringleader in Smith's harassment. In any event, certainly involved were the sons of other prominent Americans, including the son of Secretary of War William Belknap, and the son of at least one serving general. In addition to constant hazing, including social isolation, insults, vandalism, and physical assaults, Smith was court martialed three times, but was exonerated in all except the final case, in which he was accused of refusing to march with his head up. He was pardoned for this, but only on the condition that he be held back one year. Finally, in Smith's last year at the academy, he was deemed to have failed a philosophy course, and dismissed – for which he unsuccessfully sought recourse by meeting with Secretary Belknap. Following his dismissal, Smith taught mathematics and military tactics at State Agricultural College and Mechanics Institute (now South Carolina State University), but tragically died of tuberculosis one year later, at the age of 26. Two years later, Henry Ossian Flipper became the African American graduate of West Point, and went on to serve with distinction as an Army officer. In 1997, James Webster Smith posthumously was awarded a commission as a second lieutenant, upon the request of several southern members of Congress. Today, Smith is remembered for his valiant struggle against forces that unjustly curtailed his dreams and cut short his military career and through his sacrifice, helped lead the way – albeit slowly, and often painfully – toward a more inclusive and just military.
---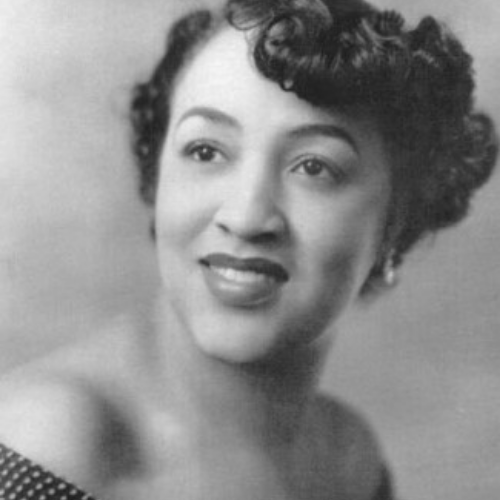 Mary Beatrice Davidson
Mary Beatrice Davidson had no formal training and had to grapple with racism throughout her career. Regardless, she filed five patents — the most of any African American woman to this day —for items she created with the goal of making people's daily lives easier. Her most notable inventions include the sanitary belt, a precursor to the maxi pad; a serving tray and soft pocket that attached to a walker; a back washer that attached to a shower wall; and a toilet paper holder that ensured the loose end of the paper was always reachable.
---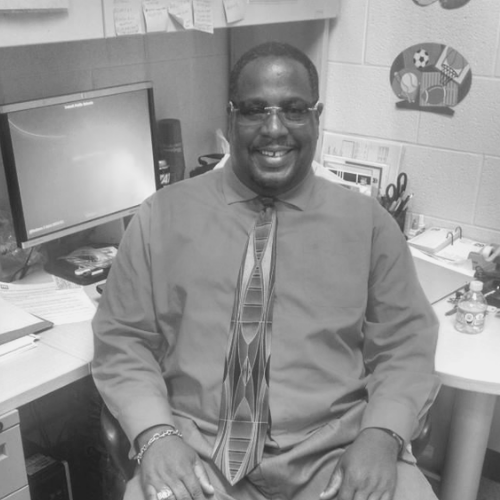 Barry D. Cannon
Barry Cannon is a childhood friend of mine. His tenacity to rise above an impoverished environment to an empowered mindset has propelled him to go on to earn a Bachelor's degree in Sociology/Physical Education (Olivet College), a double Master's degree in Social Studies and English (Wayne State University), and an Educational Specialist degree in Administration (Wayne State University). He has worked as a Social Worker and an English Teacher. He currently encourages the youth at Detroit's M.L. King High School as their Assistant Principal and Athletic Coordinator. He was nurtured by Educators and he is now living the dream of being an Educator who inspires King's youth to reach beyond their grasp!
---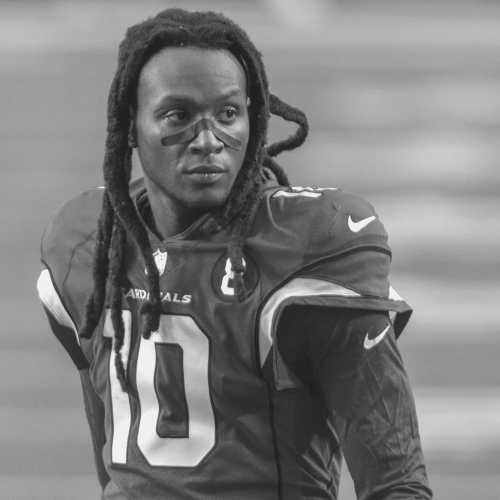 DeAndre Hopkins
DeAndre Hopkins is the former starting wide receiver for the Houston Texans and the current top wide receiver for the Arizona Cardinals. Hopkins had a rough childhood, he lost his father when he was young and, later, his mother was blinded by acid . Throughout all his hardships, Hopkins took care of his family and was accepted to Clemson University before being drafted to the NFL. DeAndre Hopkins inspires me in many ways. I love his constant care and attention to his mother and family, including his touchdown celebration where he hands the ball to his mom in the stands.
---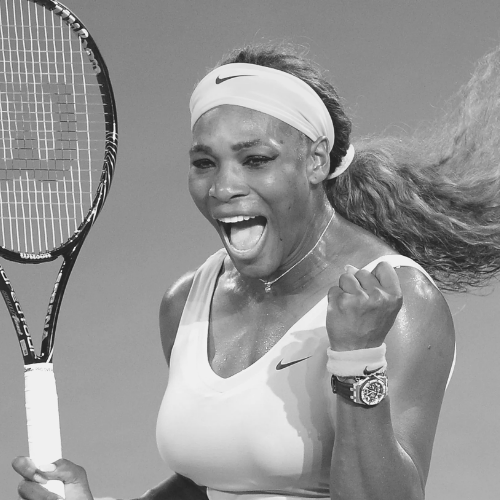 Serena Williams
She defied the norm by being black in a white sport. Serena won 23 Grand Slam singles titles, was ranked first on eight separate occasions between 2002 and 2017, and holds the most major titles in singles, doubles, and mixed doubles among active players.
---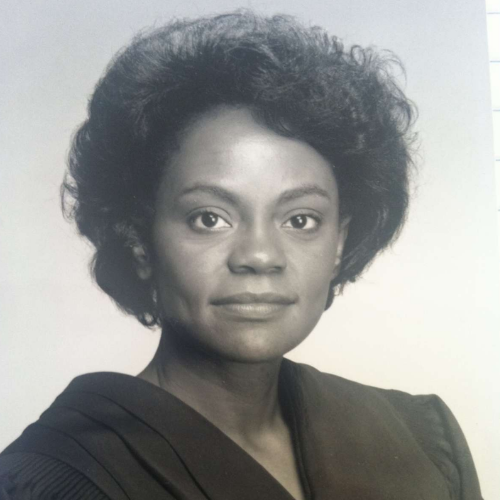 Gaynelle Griffin Jones
Gaynelle was the first black woman to serve on the Texas Court of the Appeals and the first female and first black woman to serve as U.S. Attorney in Texas.